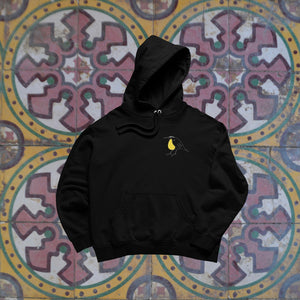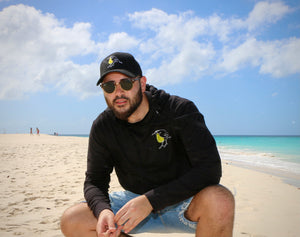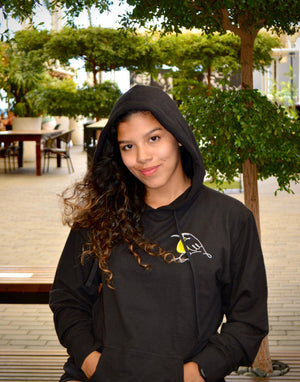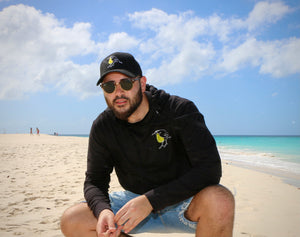 Barica Geel Hoodie
The Barica Geel design was inspired by a local bird called the barica geel (English: bananaquit, Dutch: suikerdiefje). These birds are indigenous to the Caribbean and part of South America. Growing up on the island, you see these cute birds everywhere you go! 
This super comfortable hoodie is unisex and sizes range from XS to XL. 
- Marwen is wearing size medium.
- Eily is wearing size medium.