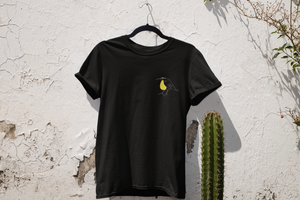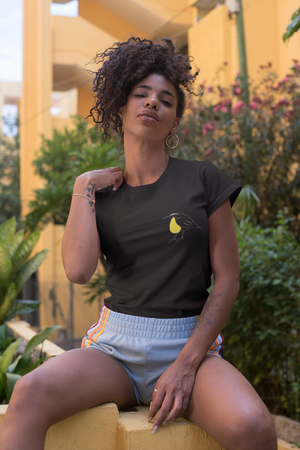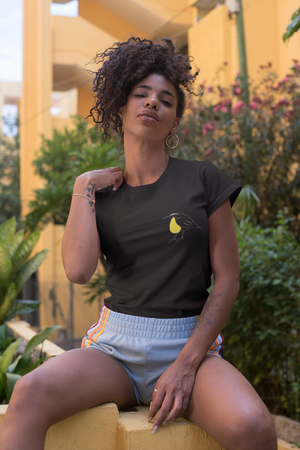 Barica Geel (small design)
The Barica Geel design was inspired by a local bird called the barica geel (English: bananaquit, Dutch: suikerdiefje). These birds are indigenous to the Caribbean and part of South America. Growing up on the island, you see these cute birds everywhere you go! 
This is a smaller design than the original Barica Geel T-shirt for the ones who are looking for a more minimalistic look. Only available in Women's fit.