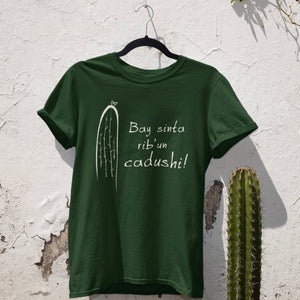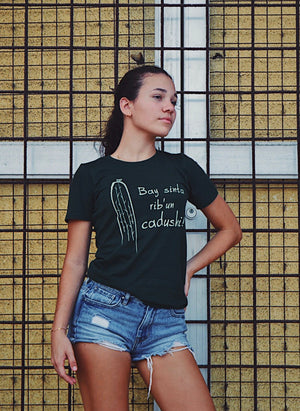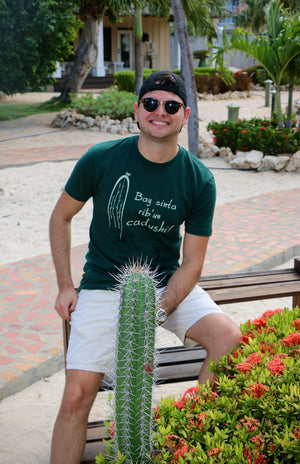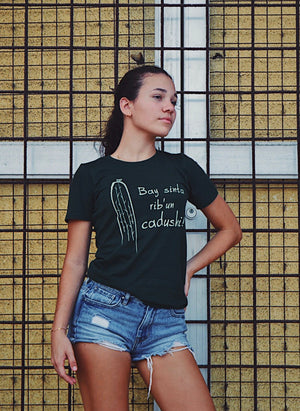 Bay sinta rib'un cadushi!
Bay sinta rib'un cadushi! means "Go sit on a cactus!". This is not necessarily something that is typically said in Papiamento, but some people (like me) use it regularly. It gets the point across when someone is bothering you... ;) 
Wear with caution! 
Women's fit: This fit is a bit tighter than the usual women's sizing. The sleeves are shorter than the men's fit. 
Men's fit: True to size. 

Go for whichever fit you prefer, regardless of your gender! :) 
- Made of 100% cotton jersey.
- Gabi is wearing Women's fit size small.
- Don is wearing Men's fit size medium.