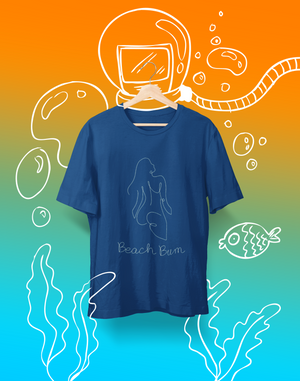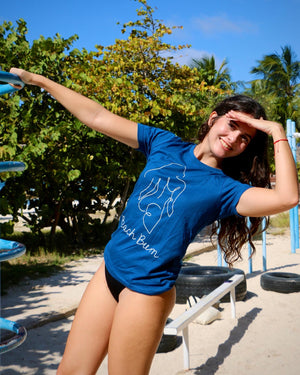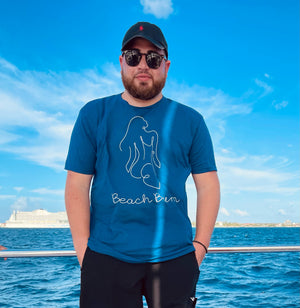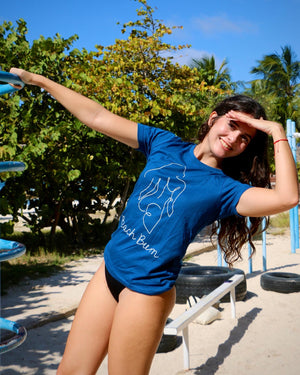 Beach Bum
Beach Bum doesn't need much explanation. It's for all the dudes and dudettes out there who practically live at the beach. And also literally, a bum (which is a fancy word for butt) at the beach ;) 
Women's fit: This fit is a bit tighter than the usual women's sizing. The sleeves are shorter than the men's fit. 
Men's fit: True to size. 
Go for whichever fit you prefer, regardless of your gender! :) 
- Made of 100% cotton jersey.
- Marielisa is wearing a women's small.
- Kanaan is wearing a men's large.