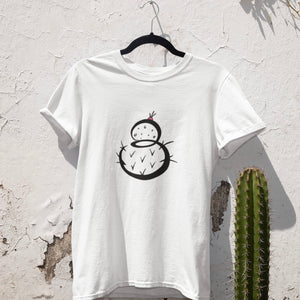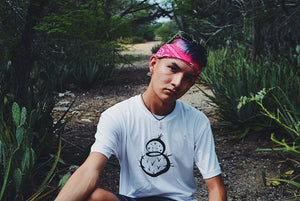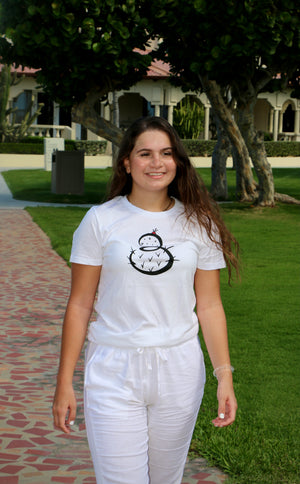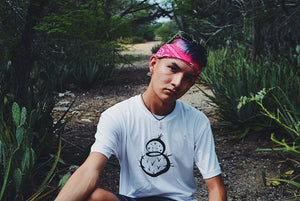 BUSHI
The BUSHI design is inspired by an indigenous cactus type known as bushi (English: melocactus, Dutch: meloencactus). These cacti are found almost everywhere on the island and produce a sweet, pink (and very delicious) fruit. 
Women's fit: This fit is a bit tighter than the usual women's sizing. The sleeves are shorter than the men's fit. 
Men's fit: True to size. 

Go for whichever fit you prefer, regardless of your gender! :) 
- Made of 100% cotton jersey.
- Miguel is wearing Men's fit size small.
- Xina is wearing Women's fit size large.