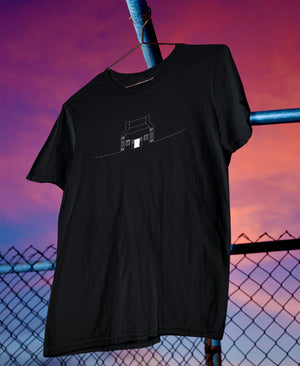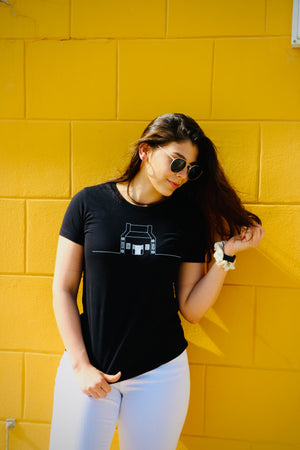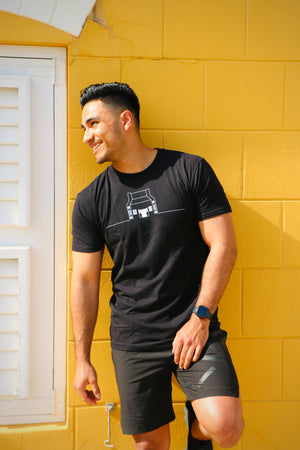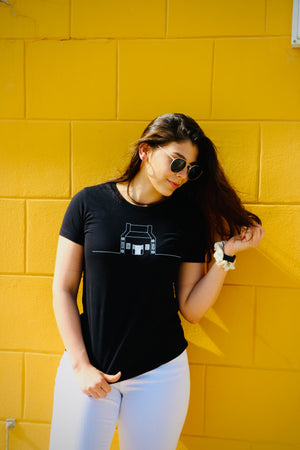 Cunucu House
The Cunucu house design showcases the typical Aruban house, usually located on a cunucu (a type of farm). These types of houses are typically painted in bright colors and have designs incorporated in the pillars. Such a beauty to admire! 
Women's fit: This fit is a bit tighter than the usual women's sizing. The sleeves are shorter than the men's fit. 
Men's fit: True to size. 
Go for whichever fit you prefer, regardless of your gender! :) 
- Made of 100% cotton jersey.
- Lynn is wearing Women's fit size small.
- Johan is wearing Men's fit size medium.