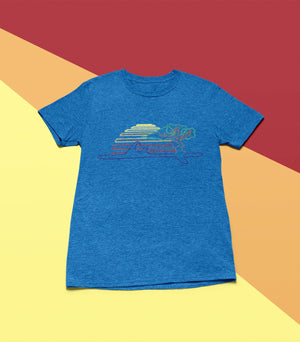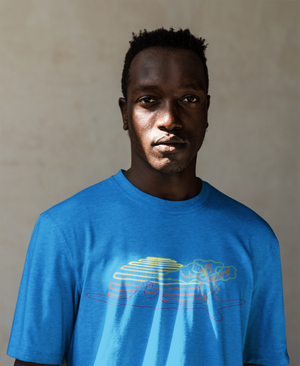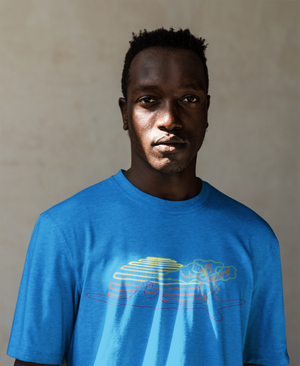 Sunset Surf Blue
The Sunset Surf design incorporates the most beautiful aspects of Aruba: the sunset, the beach and its waves, the Divi Divi or Fofoti tree, and of course surfing. This design is a bit more colorful than usual to give it a fun and vintage feel ;) 
Women's fit: This fit is a bit tighter than the usual women's sizing. The sleeves are shorter than the men's fit. 
Men's fit: True to size. 
Go for whichever fit you prefer, regardless of your gender! :) 
- Made of 100% cotton jersey.
- is wearing a women's small.
- is wearing a men's large.